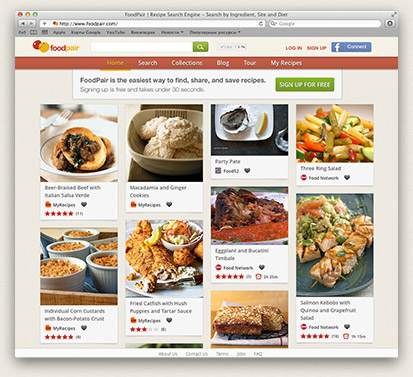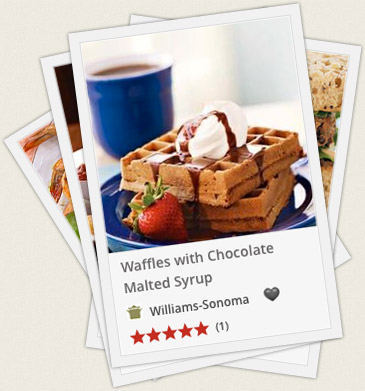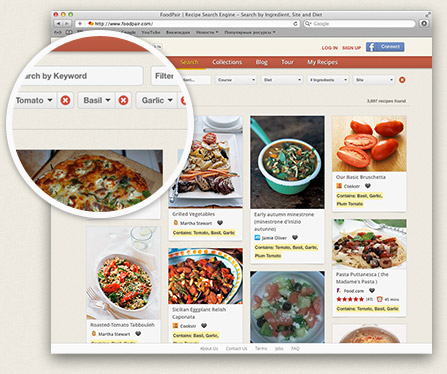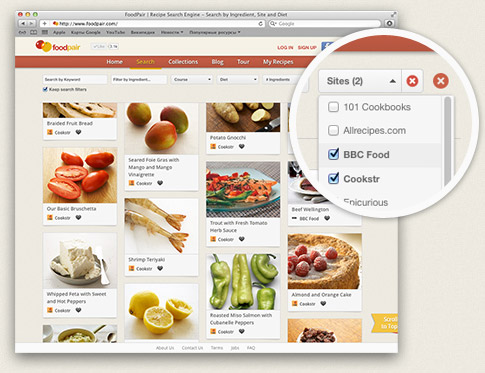 NEARLY A MILLION RECIPES
FoodPair is the easiest way to find
recipes. Search nearly a million
recipes from the best sites across
the Web.
SAVE YOUR FAVORITES
Save your favorites so they're
close at hand. Each time you
see a recipe you like, click the
heart icon and it'll be placed in
the My Recipes section.
SEARCH BY INGREDIENT
FoodPair's search by ingredient
feature makes it easy to find
recipes you can make with the
ingredients you have.
POWERFUL FILTERING
Search filters make it easy to
see only the recipes that
matter to you. Filter by site,
diet, course and complexity.

START SEARCHING NOW